ITravel Holidays Club
Small Groups Big Aventures!
Good People Better Travel!
🌞12 Spots Per Departure 💫𝗦𝗶𝗴𝗻 𝗨𝗽 𝗧𝗼𝗱𝗮𝘆, 𝗣𝗮𝘆 𝗗𝗲𝗽𝗼𝘀𝗶𝘁 𝘁𝗼 𝘀𝗲𝗰𝘂𝗿𝗲 𝗦𝗽𝗼𝘁💫
If you love life, love people, love travel, Sign up for your next trip with the itravel holidays club! and experience a worry-free vacation with like-minded people.
What is the iTravel Holidays Club?
The ITravel Holidays Club is a Small Group Travel Club that brings together travelers from all corners Unified by a love for life and for love for travel to discover beautiful places and a little part of themselves along the way!
With only 18 spots per departure
Strangers become Friends! Friends become family. Family becomes community!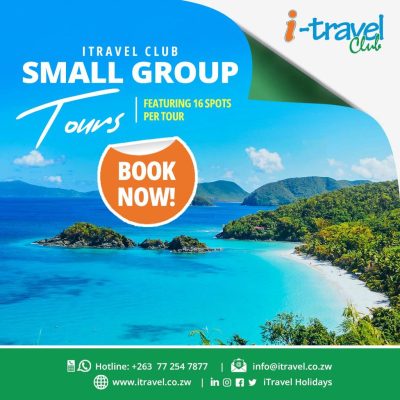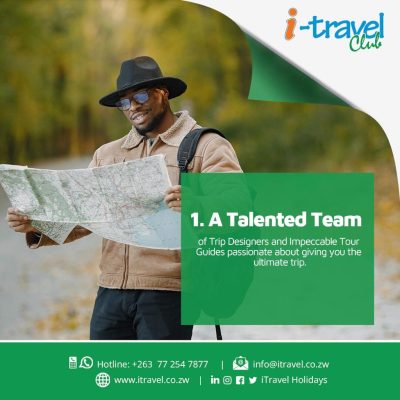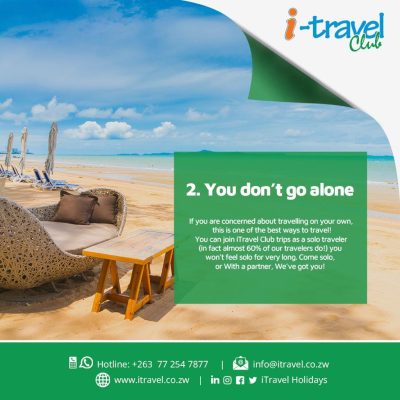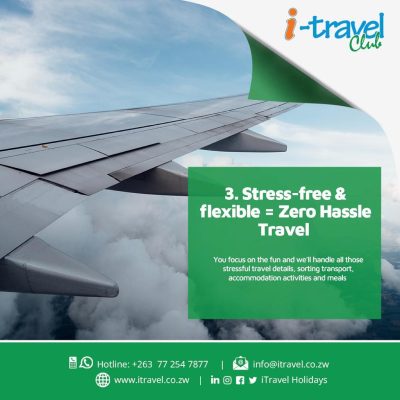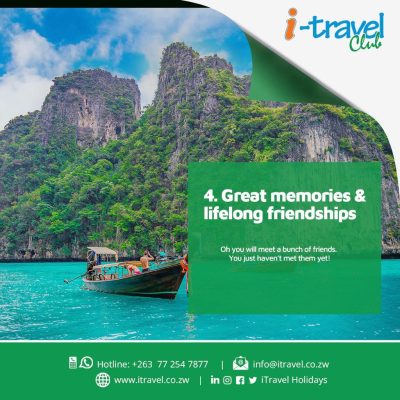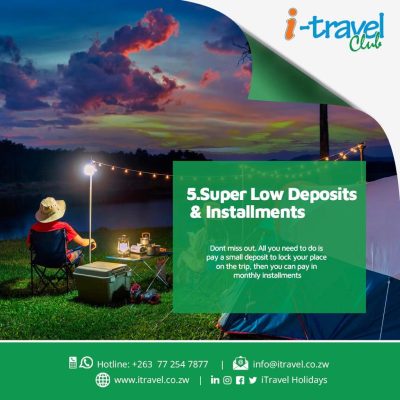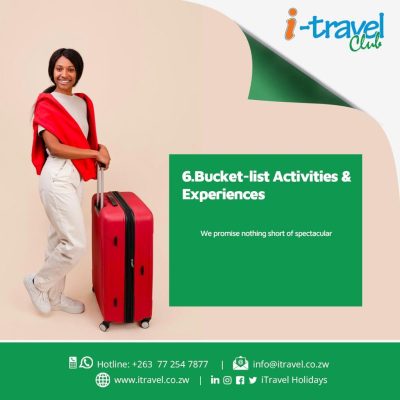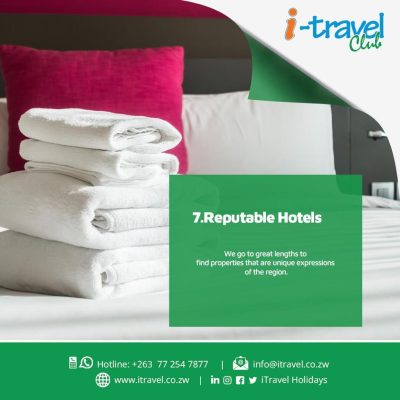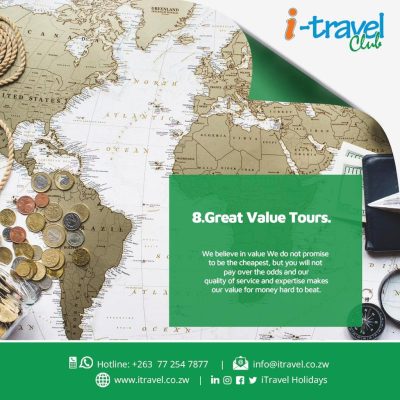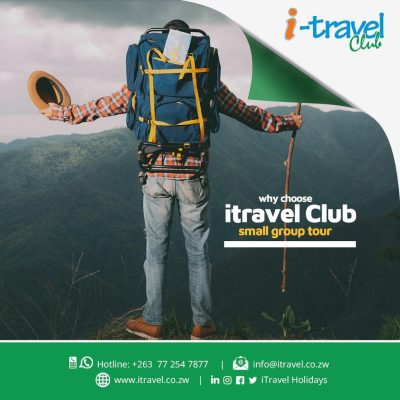 Dubai - iTravel Club Small Group Tour
6 Days 5 Nights
10 FEB 2024 - 15 FEB 2024    10 MAY 2024 - 15 MAY 2024 10 NOV 2024 - 15 NOV 2024
Includes:
5 Nights Accommodation Breakfast  Daily| 2x Dinners |Return Flights | Transfers | Activities
$350 x 5 Monthly Payments
Zanzibar - Small Group Tour
5 Nights
29 MAR 2024 -06 APR 2024  5 JUN 2024 - 10 JUN 2024
Includes:
5 Nights Bed & Breakfast | Return Flights | Transfers | Activities
$310 x 4 Monthly Payments
Capetown - Small Group Tour
4 Nights
17 NOV -21 NOV 2023
24 MAY - 28 MAY 2023
Includes:
4 Nights Bed & Breakfast | Return Flights | Transfers | Activities
$310 x 4 Monthly Payments
Namibia - Small Group Tour
5 Nights
22 Aug - 27 Aug
Includes:
5 Nights Bed & Breakfast | Return Flights | Transfers | Activities
$320 x 5 Monthly Payments
Egypt - Small Group Tour
3 Nights
Includes:
3 Nights in 4 Star Accommodation | Breakfast Daily | Guided Tour of the Falls | 1 x 2 Course Lunch at Look Out Cafe | Dinner at the Boma Victoria Falls Safari Lodge & Drum Show Experience | Sundowner Cruise on the Zambezi River
Bali - Small Group Tour
7 Nights
17 Sept - 24 Sept
Includes:
7 Nights Bed & Breakfast | Return Flights | Transfers | Activities
$420 x 6 monthly payments
Morocco - Small Group Tour
7 Nights
01 Dec - 08 Dec
Includes:
7 Nights Bed & Breakfast | Return Flights | Transfers | Activities
$480 x 5 monthly payments
Thailand - Small Group Tour
7 Nights
22Sept - 29 Sept
Includes:
7 Nights Bed & Breakfast | Return Flights | Transfers | Activities
$450 x 4 monthly payments
Turkey - Small Group Tour
7 Nights
02 Sep - 09 Sept
Includes:
7 Nights Bed & Breakfast | Return Flights | Transfers | Activities
$480 x 5 monthly payments
Egypt - Small Group Tour
6 Nights
02 Sep - 09 Sept
Includes:
6 Nights Bed & Breakfast | Return Flights | Transfers | Activities
$420 x 5 monthly payments
Vilanculos - Small Group Tour
4 Nights
Date
Includes:
4 Nights Bed & Breakfast | Return Flights | Transfers | Activities
$400 x 4 monthly payments
Bilene & South Beach - Small Group Tour
4 Nights
TBA
Includes:
4 Nights Bed & Breakfast | Return Flights | Transfers | Activities
$400 x 4 monthly payments
Mauritius Couples - Small Group Tour
6 Nights
TBA
Includes:
6 Nights Bed & Breakfast | Return Flights | Transfers | Activities
$400 x 4 monthly payments